DWI
Preserving Your License and Freedom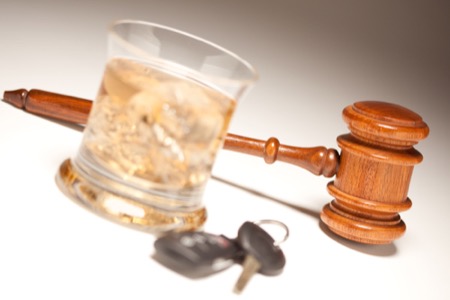 Make no mistake, the charges against you are very serious and can result in the loss of your drivers' license, a large "surcharge" tax on Texas DWI Penalties your license (in the $2,000 a year range), and other serious consequences such as jail time.
In order convict you of Driving While Intoxicated, the state must prove to a jury beyond a reasonable doubt that 1) you, 2) while operating a motor vehicle, 3) in a public place, 4) on or about a certain date, 5) were intoxicated.
The state must, to prove that you were intoxicated, that you 1) did not have the normal use of mental or physical faculties because of the use of alcohol or drugs (even prescription drugs), or 2), that you had a .08 blood alcohol concentration at the time. Intoxication is defined below.
It is not a defense that you are entitled to use the alcohol or drug, and the state does not have to prove that you intended to drive drunk.
First time DWI is a Class B Misdemeanor.
Second time DWI is a Class A Misdemeanor.
DWI 3rd or more is a third degree felony.
DWI with a Child Passenger is a State Jail Felony.
State Jail felony punishment is extra-tough because there is no good conduct time credit in State Jail Facilities.
The law of enhancements can seriously affect your sentencing range.
If you or someone you know, has been charged with a DWI/DUI, call 903-744-4252 to speak immediately with a Criminal Defense Trial Attorney.
Contact Us for a Free License Revocation Hearing Request.